Manicure's include nail shaping and cuticle care, hand massage, buff and shine or polish change.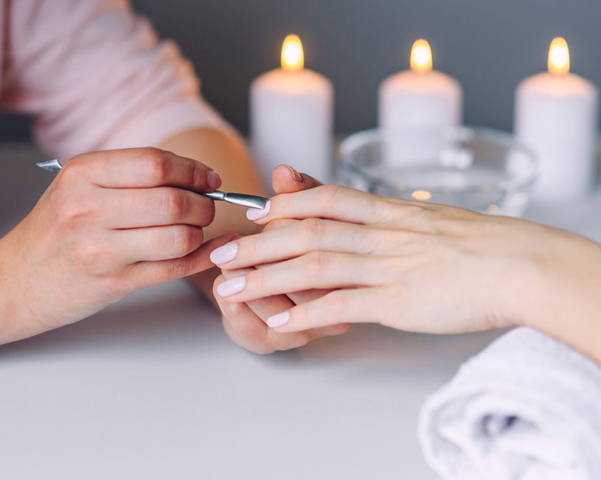 Pedicure's include aromatherapy foot soak, cuticle care & nail shaping, exfoliating scrub, hot towel treatment followed by a relaxing massage complete with color polish.
Manicure $30
Pedicure $55
Both $80
Gel Manicure $40
(with removal $50)
Gel Pedicure $65
(with removal $70)
Gel Mani/Pedi $98
French Manicure $40
French Pedicure $65
Dip Manicure $50
(with removal $65)
Polish Change $18
Removal Stand Alone $18
Single-use Paraffin $20
No time for the soaking or massage? BOOK one of our express options!
Express Pedicure: 40 min $40
Express Manicure: 20 min $20
Express Mani+Pedi: 60 min $55