The ultimate facial treatment for achieving a young, fresh and natural-looking skin. This device offers a unique combination of advanced technologies that work both on the outside and the inside of the skin.
WHAT TO EXPECT
Geneo OxyPods react with Geneo Primer Gel to gently exfoliate the skin and create a bubbly, CO2-rich environment on the skin's surface. The body responds by sending a surge of oxygen to the skin, which creates ideal conditions to nourish and transform the skin from the inside out.
WHAT OXYPOD FOR MY SKINTYPE?
BALANCE | Treats Oily Skin & Acne
DETOX | Repairs and Protects Skin
GLAM | Improves elasticity & firmness
HYDRATE | Enhances moisture retention
ILLUMINATE | Unifies skin tone
REVIVE | Reduces fine lines and wrinkles
With the second step, ultrasound, the ultrasonic waves stimulate micro-vibrations in the skin and condition the skin for enhanced penetration of active ingredients. In addition to this enhanced penetration, the ultrasound step provides gentle warming of the skin to improve cellular metabolism and increase microcirculation. We also see enhanced natural moisture retention and softening of fine lines and wrinkles.
You will feel a mild tingle during, due to the capillary blood flow increase, release of active ingredients from the OxyPod, and physical exfoliation sensation.
The final step, massage, soothes redness, reduces puffiness, and further infuses active ingredients while lending a globally rested, lifted appearance to the skin.
THE RESULT
Healthier, younger-looking skin
Increased skin glossiness
Elevated oxygen levels within the skin
Visibly brighter and smoother skin
Increased blood flow and cell metabolism
Repair and regeneration of collagen and elastin
Improvement in the appearance of fine lines and wrinkles
Available Add-Ons:
Neck- $30

Décolleté- $50

Dermaplaning – $30
Appointments may be cancelled no later than 24 hours prior to service.
If the appointment is cancelled after the 24 hour mark, your card on file will be charged.
First time cancellation fee is $50
Second or more cancellation fee is $100
Cancellation fee for Tox appointments is $50
Cancellation fee for filler appointments is $100
Groups of 3 or more will be charged a $50 deposit per person AND per service, and must cancel at least 1 week (7 days) before their service to avoid losing their deposit.
Other services you may enjoy.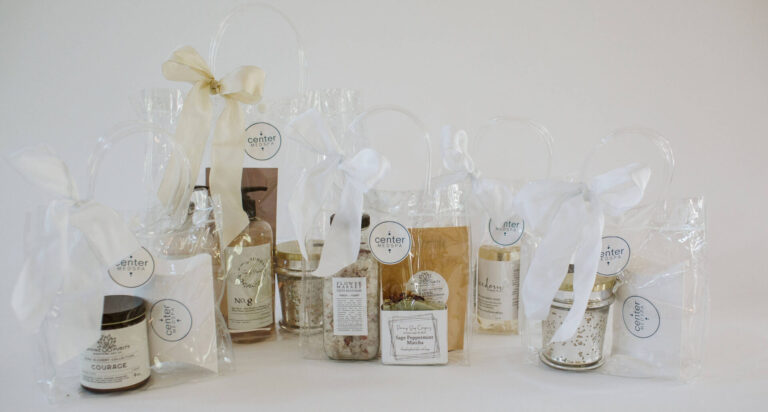 From thoughtfully curated clinical treatments to our indulgent retail boutique, give the gift of self-care to a loved one with a Center Medspa gift. 
Still have questions? We're here for you.