Signature $199 • Deluxe $249 • Platinum $299
A multi-step treatment featuring the HydraFacial device to cleanse, extract, and hydrate—leaving you with an instantly gratifying glow. Choose from our Signature, Deluxe, or Platinum packages.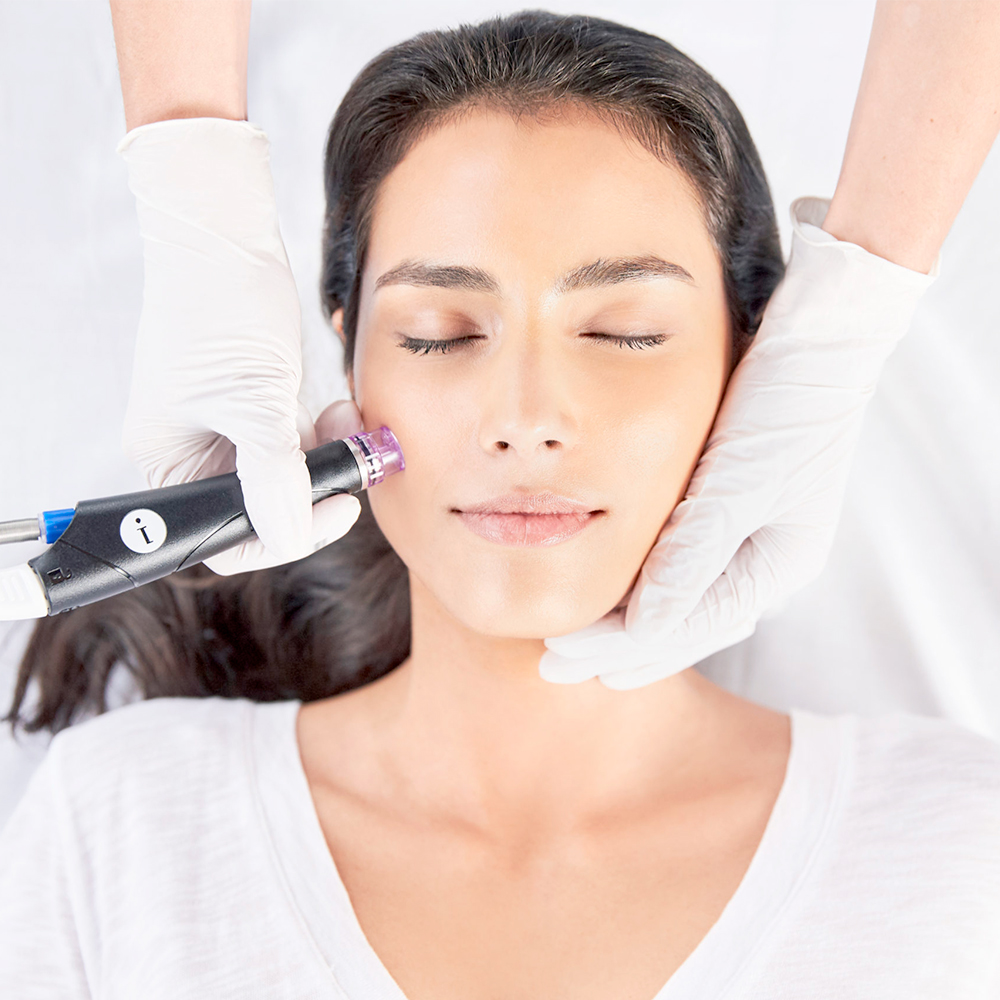 The HydraFacial treatment is perfect for clients with the following concerns:
Fine lines
Wrinkles
Dark spots
Hyperpigmentation
Clogged pores
Enlarged pores
Mild acne
Oily skin
What to Expect:
HydraFacial Signature ($199) – ​This multi-step treatment cleanses, exfoliates, and extracts dead cells with dermaplaning (included at no additional charge) and the HydraFacial device. It then rejuvenates the skin by applying a super serum infused with antioxidants, peptides, and hyaluronic acid.
HydraFacial Deluxe ($249 • Signature + Treatment Booster & LED) – All of the essentials of our HydraFacial Signature, with an added boost from LED light therapy and HydraFacial's premium nourishing serums.
HydraFacial Platinum ($299 • Deluxe + Lymphatic Drainage & LED) – The ultimate HydraFacial, combining the best of our HydraFacial Signature and Deluxe with detoxifying lymphatic therapy.

For an additional $50, extend any HydraFacial treatment to your neck and décoletté.
For a full breakdown of available treatment boosters, click here or read the text below.
Treatment Boosters (Face):
Regen GF – $100

Designed to boost collagen & elastin production
Diminish the appearance of fine lines
Enhance the appearance of firmness

Dermabuilder – $50

Reduce the appearance of fine lines & wrinkles
Improve skin elasticity
Enhance skin tone & texture
Increase skin firmness

ZO BrightAlive – $50

Reduces the appearance of brown spots
Evens skin tone
Prevents new pigmentation formation
Restores hydration to replenish skin's vital hydration balance

Murad Clarifying – $50

Glycolic and salicylic acid to instantly relieve skin congestions
Diminishes the appearance of blemishes and post-scars
Soothes and smooths skin and refines texture

Nassif MD Hydraglucan Intense Hydration – $50

Rejuvenates and protects your skin
Hydrates and radiates your skin leaving it shiny
Addresses visible signs of aging

ZO Rozatrol Booster – $50

Helps relieve the visible signs of red, sensitized skin
Helps replenish hydration and support healthy skin barrier function
Helps detoxify the skin

JLo Beauty Booster – $50

Olive Leaf Extract: Helps slow the appearance of aging
Proprietary Hydracomplex: Nourishing acids and extracts work together to improve hydration, suppleness, and plumpness
Fermented Adaptogen Blend: Supports and restores skin for a dewy-fresh glow
Niacinamide: Smooths, moisturizes, and delivers protective properties
Treatment Boosters (Décolleté):
Epicutis Neck & Décolleté 

Promotes maximum hydration of the skin
Addresses potential visible effects from blue light
Promotes the look of skin firmness and repair
Treatment Boosters (Lip & Eye):
HydraFacial Perk Eye

Promotes maximum hydration of the skin
Addresses potential visible effects from blue light
Promotes the look of skin firmness and repair

HydraFacial Perk Lip

Lightly plumps lips
Gently exfoliates to smooth lips
Hydrates lips
The Technology:
HydraFacial targets many common skincare concerns with a patented Vortex-Fusion delivery system that exfoliates, extracts and hydrates skin all in one simple treatment. Its spiral design delivers painless extractions, while targeted serums nourish your skin to leave you glowing.
Appointments may be cancelled no later than 24 hours prior to service.
If the appointment is cancelled after the 24 hour mark, your card on file will be charged.
First time cancellation fee is $50
Second or more cancellation fee is $100
Cancellation fee for Tox appointments is $50
Cancellation fee for filler appointments is $100
Groups of 3 or more will be charged a $50 deposit per person AND per service, and must cancel at least 1 week (7 days) before their service to avoid losing their deposit.
Other services you may enjoy.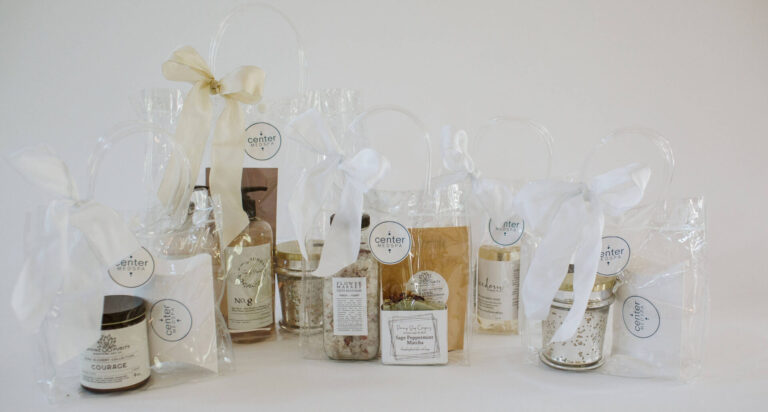 From thoughtfully curated clinical treatments to our indulgent retail boutique, give the gift of self-care to a loved one with a Center Medspa gift. 
Still have questions? We're here for you.