For clients seeking fresher, younger-looking skin, microneedling is an all inclusive treatment that promotes collagen growth and repairs damaged skin.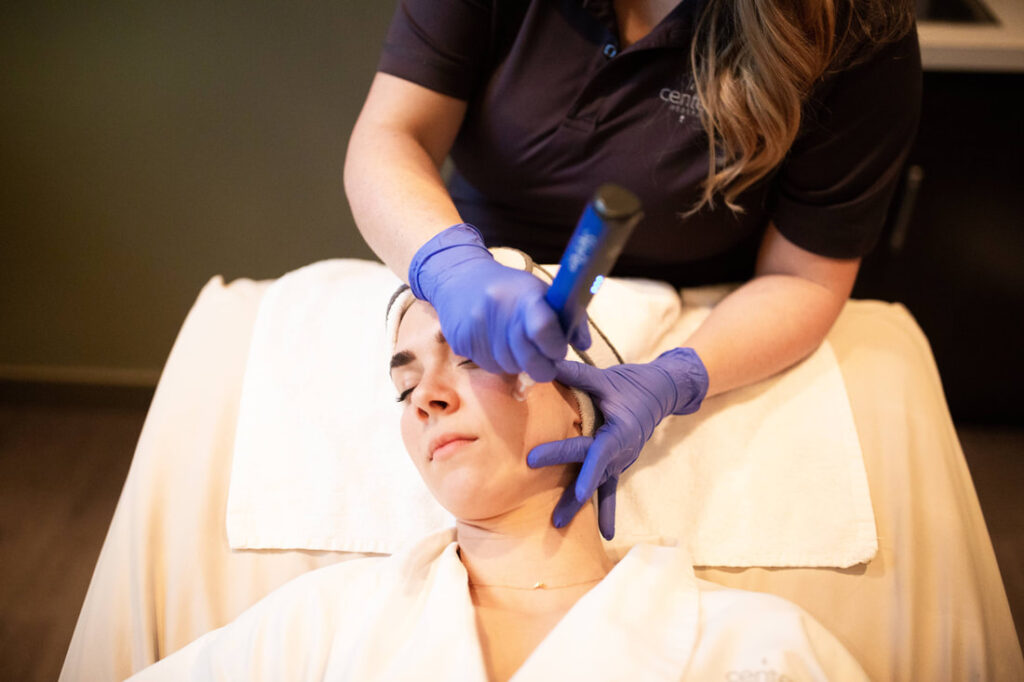 Microneedling is perfect for clients looking to improve the following skin concerns:
Fine lines & wrinkles
Uneven or dull skin tone
Uneven skin texture
New and old acne scarring
Enlarged pores
What to Expect:
Microneedling requires an initial consultation to establish a treatment plan before treatment can begin. Typically, we recommend a series of 3 treatments spaced 6-8 weeks apart. Receive a 10% discount when you purchase a package of 3 treatments.
The SkinPen microneedling device causes controlled micro-injuries that stimulate the body's natural wound healing process. The micro-injuries trigger the release of cytokines and growth factors that lead to remodeling of collagen and elastin.
Phase I: Inflammation. Piercing the skin triggers your immune system to disinfect the wounds, remove debris, increase blood flow and begin to create new tissue.
Phase II: Proliferation. The wound is re-built with new granulation cells, as well as a temporary (type III) collagen and elastin, which are part of the extracellular matrix. Additionally, a new network of blood vessels develops.
Phase III: Remodeling. The wound has been replaced with new dermal tissues and blood vessels. The type III collagen in the newly formed tissue is replaced with stronger type I collagen, which can contract to create a tightening or "shrink wrap" effect on the skin.
Available Add-Ons:
Maximize this treatment by adding on PRP.​ For more information and pricing on PRP, please ask your esthetician during your initial consultation.
Appointments may be cancelled no later than 24 hours prior to service.
If the appointment is cancelled after the 24 hour mark, your card on file will be charged.
First time cancellation fee is $50
Second or more cancellation fee is $100
Cancellation fee for Tox appointments is $50
Cancellation fee for filler appointments is $100
Groups of 3 or more will be charged a $50 deposit per person AND per service, and must cancel at least 1 week (7 days) before their service to avoid losing their deposit.
Other services you may enjoy.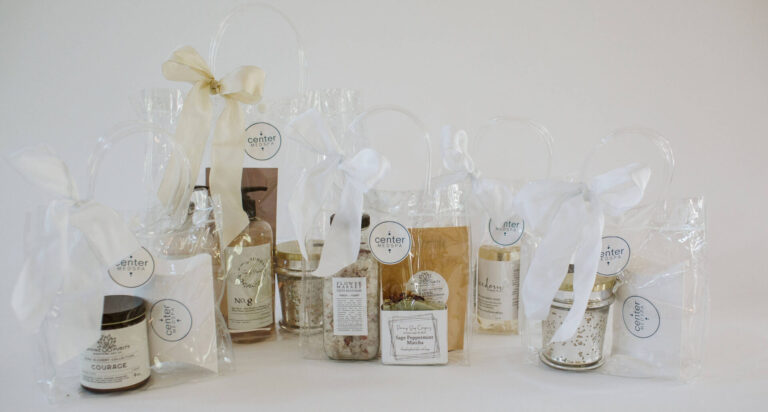 From thoughtfully curated clinical treatments to our indulgent retail boutique, give the gift of self-care to a loved one with a Center Medspa gift. 
Still have questions? We're here for you.