Traditional microneedling is enhanced with radiofrequency technology to stimulate the natural production of collagen and produce lasting results—with no photosensitivity and little to no downtime.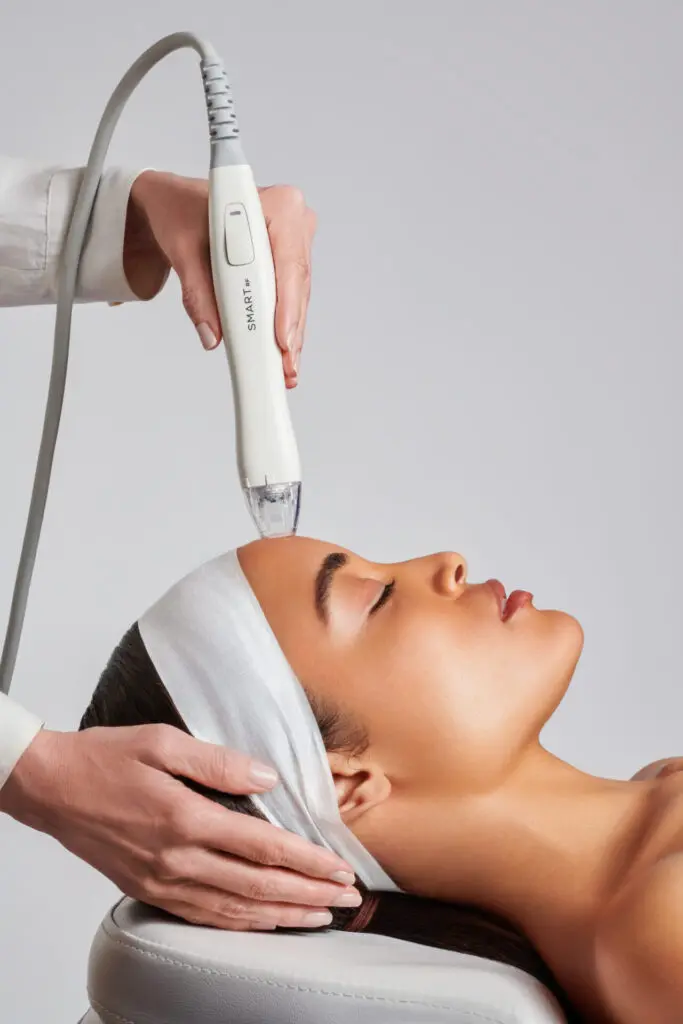 RF Microneedling is perfect for clients looking to improve the following skin concerns:
Fine lines & wrinkles
Uneven or dull skin tone
Uneven skin texture
New and old acne scarring
Enlarged pores
What to Expect:
RF Microneedling requires an initial consultation to establish a treatment plan before treatment can begin. Typically, we recommend a series of 3 treatments spaced 4-6 weeks apart. 
Each treatment takes 60-90 minutes, beginning with a thorough numbing of the treatment area using a medical-grade numbing cream. Once the area is fully numb, your esthetician will remove the cream and begin the treatment process. The sensation is uncomfortable for some patients, but treatment moves quickly. Once the microneedling is complete, we follow up with a soothing face masque to calm and prime the skin for the healing and rejuvenation process.
We recommend leaving your skin product-free for the rest of the day of treatment, and resuming your normal skincare routine the following morning. Additionally, we recommend that you refrain from using chemical or physical exfoliants for 48-72 hours following treatment. You may experience redness for the first few days following treatment, but RF Microneedling does not cause photosensitivity.
You may experience results immediately or in as soon as 5-7 days, but the natural stimulation of collagen produced by radiofrequency continues to work and will reach peak results 3-6 months following treatment.
Available Add-Ons:
Maximize this treatment by adding on PRP or CoolPeel. CoolPeel + RF Microneedling can be purchased in a package for $899.​ For more information and pricing on PRP, please ask your esthetician during your initial consultation. '
Appointments may be cancelled no later than 24 hours prior to service.
If the appointment is cancelled after the 24 hour mark, your card on file will be charged.
First time cancellation fee is $50
Second or more cancellation fee is $100
Cancellation fee for Tox appointments is $50
Cancellation fee for filler appointments is $100
Groups of 3 or more will be charged a $50 deposit per person AND per service, and must cancel at least 1 week (7 days) before their service to avoid losing their deposit.
Other services you may enjoy.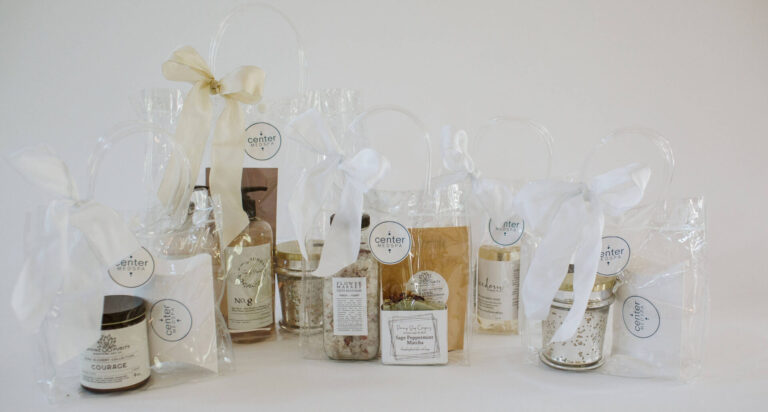 From thoughtfully curated clinical treatments to our indulgent retail boutique, give the gift of self-care to a loved one with a Center Medspa gift. 
Still have questions? We're here for you.